Family Ties – A Celebration of Love, Kinship, and Belonging at Old Stone House in Brooklyn
August 4 @ 8:00 am

-

October 9 @ 5:00 pm
Family Ties – A Celebration of Love, Kinship, and Belonging
---
Exhibition at the Old Stone House & Washington Park 
Exhibition Curator: Jeremy Dennis
SUBMISSION DEADLINE: May 15, 2023 
EXHIBITION DATES: August 4 – October 9, 2023
OPENING RECEPTION: August 27th 4 – 6 pm 
Please join us on August 27th, 4 – 6 pm, at the Old Stone House in Brooklyn for our partnership exhibit 'Family Ties' featuring incredible works on the theme of Family by BIPOC artists.
The theme of the show honors Ma aka Loretta A. Silva, a proud tribal member of the Shinnecock Indian Nation. Her memory inspired the Ma's House & BIPOC Art Studio project, hosted in the very home she helped shape.
Alumni artists from the Ma's House & BIPOC Art Studio residency program and artists of color nationwide and beyond have contributed diverse and thought-provoking artworks that celebrate the various forms families can take – biological, chosen, and extended.
Participating Artists:
Pamella Allen
Mashael Alsaie
Lisa Brown
Adina Farinango
Keshia Talking Waters De Freece
Jamie John
Julia Justo
Lasalle
Demarcus McGaughey
Erica Morales
Beau Bree Rhee
Farëna Saburi,
Olajuwon Scott
Christine Stoddard
Rebekah Phoenix Wise
Explore this exhibition at the historic Old Stone House, a reconstructed Dutch colonial farmhouse situated at the heart of Park Slope's Washington Park/J.J.
This exhibition is made possible, in part, by the New York City Department of Cultural Affairs and the New York State Council on the Arts with the support of the Office of the Governor and the New York State Legislature.
Cover image by artist Jamie John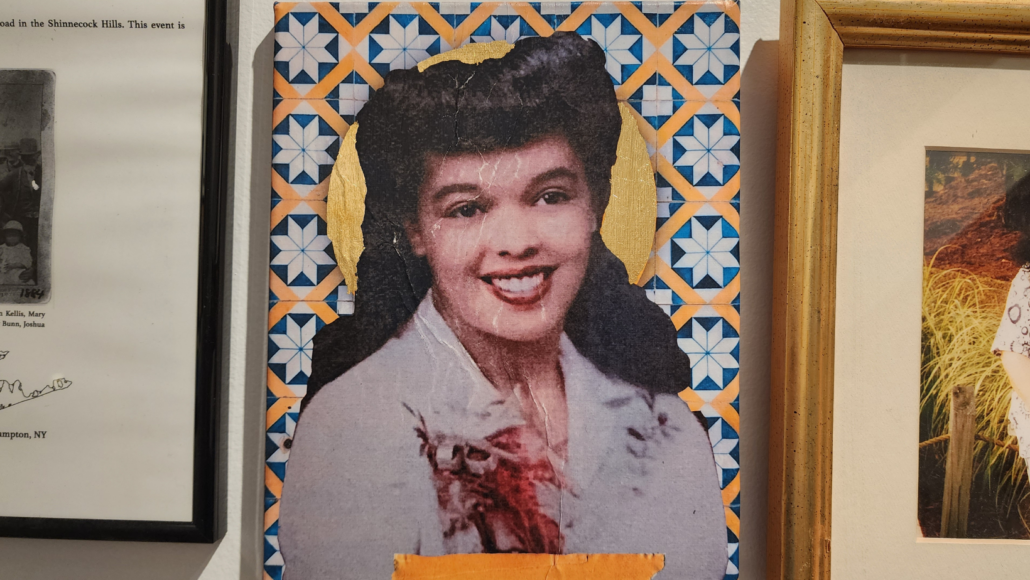 ---
SUMMARY:
Family is one of the most fundamental aspects of human existence. It is where we first learn about love, loyalty, and the power of connection. The relationships we form with our family members can shape our identities, beliefs, and values, influencing our paths throughout our lives.
Whether you want to celebrate your family's joy and love or explore the challenges and struggles that can arise, we invite you to submit your work for consideration. This exhibit aims to create a space where viewers can reflect on their own experiences with family and connect with the stories and experiences of others.
We also invite artists to draw inspiration from the life and legacy of Loretta A. Silva, also known as 'Princess Silva Arrow' and 'Ma' by her family. Loretta was a proud tribal member of the Shinnecock Indian Nation and a lifelong resident of the Shinnecock Indian Reservation. Her memory and legacy has led to the creation of Ma's House & BIPOC Art Studio project in the family home she shaped, which is also the home of her grandson and artist/curator Jeremy Dennis.
For this group exhibit, we invite alumni artists from the Ma's House & BIPOC Art Studio, Inc. residency program and additional artists of color who have not taken part in the residency to submit artwork that explores the theme of "Family Ties." This exhibit will celebrate the many different forms families can take, including biological families, chosen families, and extended families.
---
ABOUT THE OLD STONE HOUSE:
As with all our exhibitions, we encourage projects that engage with the Old Stone House's unique revolutionary and Indigenous history, and include the narratives of traditionally marginalized communities.
The Old Stone House (OSH) is a reconstructed Dutch colonial farmhouse located in Park Slope's Washington Park/J.J. Byrne Playground. The playground and house restoration were first developed by Robert Moses in the 1930s, but the land surrounding the house made history long before then as the site of the 1776 Revolutionary War Battle of Brooklyn, and as a 19th Century Brooklyn Dodgers practice field.
OSH is at the crossroads of ancient Lenape roads, adjacent to the historic town of Marechkawick, and we acknowledge this land's original inhabitants.
Today, OSH hosts history and environmental education programs as well as cultural and family events. Visit www.theoldstonehouse.org to learn more.
---
Installation Photos by Etienne Frossard
Related Events