Family Ties – A Celebration of Love, Kinship, and Belonging
Open Call for BIPOC Artists
---
Exhibition at the Old Stone House & Washington Park 
Exhibition Curator: Jeremy Dennis
SUBMISSION DEADLINE: May 15, 2023 
EXHIBITION DATES: August 14 – October 9, 2023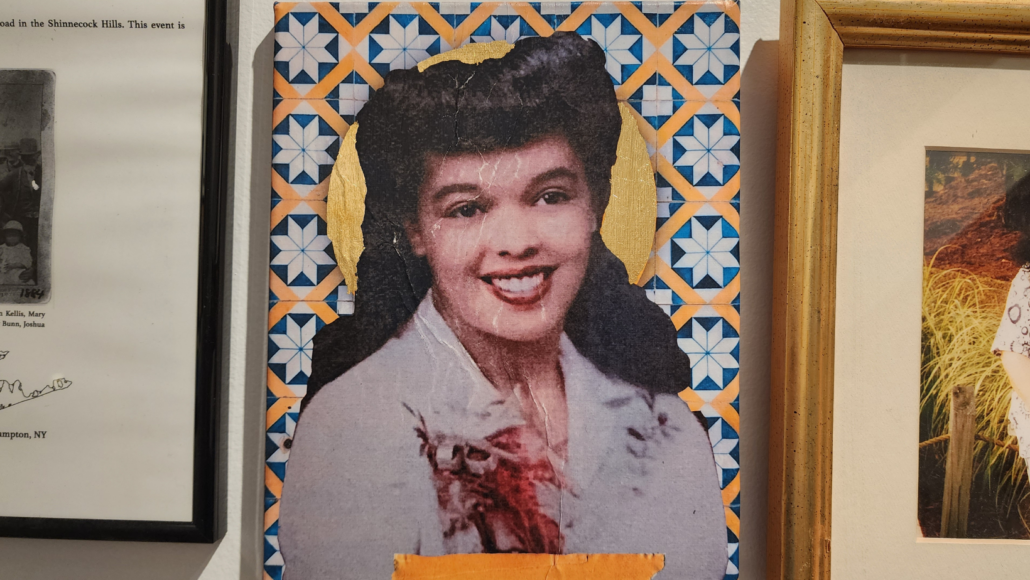 ---
SUMMARY:
Family is one of the most fundamental aspects of human existence. It is where we first learn about love, loyalty, and the power of connection. The relationships we form with our family members can shape our identities, beliefs, and values, influencing our paths throughout our lives.
Whether you want to celebrate your family's joy and love or explore the challenges and struggles that can arise, we invite you to submit your work for consideration. This exhibit aims to create a space where viewers can reflect on their own experiences with family and connect with the stories and experiences of others.
We also invite artists to draw inspiration from the life and legacy of Loretta A. Silva, also known as 'Princess Silva Arrow' and 'Ma' by her family. Loretta was a proud tribal member of the Shinnecock Indian Nation and a lifelong resident of the Shinnecock Indian Reservation. Her memory and legacy has led to the creation of Ma's House & BIPOC Art Studio project in the family home she shaped, which is also the home of her grandson and artist/curator Jeremy Dennis.
For this group exhibit, we invite alumni artists from the Ma's House & BIPOC Art Studio, Inc. residency program and additional artists of color who have not taken part in the residency to submit artwork that explores the theme of "Family Ties." This exhibit will celebrate the many different forms families can take, including biological families, chosen families, and extended families.
---
ABOUT THE OLD STONE HOUSE:
As with all our exhibitions, we encourage projects that engage with the Old Stone House's unique revolutionary and Indigenous history, and include the narratives of traditionally marginalized communities.
The Old Stone House (OSH) is a reconstructed Dutch colonial farmhouse located in Park Slope's Washington Park/J.J. Byrne Playground. The playground and house restoration were first developed by Robert Moses in the 1930s, but the land surrounding the house made history long before then as the site of the 1776 Revolutionary War Battle of Brooklyn, and as a 19th Century Brooklyn Dodgers practice field.
OSH is at the crossroads of ancient Lenape roads, adjacent to the historic town of Marechkawick, and we acknowledge this land's original inhabitants.
Today, OSH hosts history and environmental education programs as well as cultural and family events. Visit www.theoldstonehouse.org to learn more.
---
SUBMISSION REQUIREMENTS:
We welcome all mediums and styles of artwork, including paintings, sculptures, photography, mixed media, and installations.
See exhibit specifications below for more detail on the unique requirements of exhibiting in the OSH space.
To submit your work for consideration in this open call, please carefully fill out the Google Form here with the following:
Up to five images of your artwork
A brief artist statement describing how the artwork(s) relates to the theme of "Family Ties."
Artist Bio
Deadline: May 15, 2023
10 – 12 selected artists will receive a $ 250.00 honorarium to help offset shipping or delivery costs.
We look forward to receiving your submissions and celebrating the power of love, kinship, and belonging through art!
Artists are highly encouraged to view the OSH floor plan, and visit http://theoldstonehouse.org/exhibitions/ to see past exhibition images.
You are welcome to contact Kim Maier, OSH Executive Director, at kmaier@theoldstonehouse.org to make an appointment to visit the house or discuss specific installation needs. Please contact curator and lead artist of Ma's House Jeremy Dennis at jeremynative@gmail.com for questions about the theme.
---
EXHIBIT SPECIFICATIONS:
Works will primarily be on display in OSH's 2nd Floor Great Room gallery, though there may be potential for site-specific work in the park outside, gardens, stairwell, or lobby.
The Great Room is a multi-purpose space that will also be used for a variety of public and private events during the show's run—therefore, work must be securely hung on walls–either from masonry screws, heavy duty tape (depending on weight) or a picture rail–or otherwise fastened to a permanent surface in the room. The concrete walls do not accommodate small nails or pins.
There is little space for 3-dimensional work indoors, though small three- dimensional installations are sometimes possible, i.e. on window sills, small shelves, the fireplace, the stairway landing, small pedestals, or other furniture.
We have three small and one large monitor available for video work, and a wi-fi enabled ipad for web-based displays. With some exceptions, artists are responsible for obtaining their own AV equipment. Note: we can only show a minimal amount of video work in each exhibition, given the multi-purpose nature of our space. Projection-based video is normally not feasible in our gallery, but please contact the curator if you'd like to inquire about possible exceptions to this.
Outdoor work will be exhibited within 100 feet of the Old Stone House, and must be in keeping with Parks Department specifications for public art. Such projects should be discussed in advance with OSH Executive Director Kim Maier. Please note outdoor projects are vulnerable to both harsh weather conditions, and theft or vandalism as the park cannot provide 24-hour security.